13 Fun Soccer Turning Drills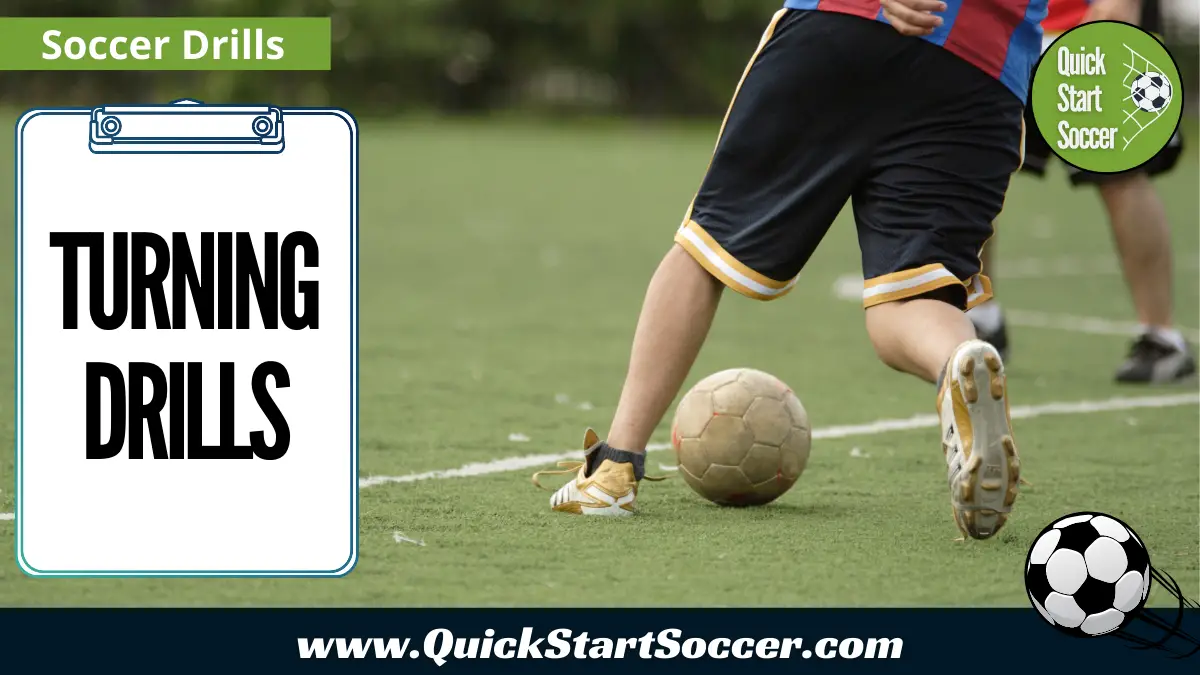 Check out these fun soccer turning drills that you can use at your next training session. Turning with the ball is an essential skill that players need to master and that's why coaches spend a lot of time on soccer turning drills. There are many different kinds of turns in soccer and in order to execute them accurately and at speed, players need lots of practice. Below you'll find many free soccer turning drills for kids you can use in your coaching sessions to help your players master turning with the ball. Although these drills are designed for coaching youth soccer, they can be easily adapted for use with older players.
Fun Soccer Turning Drills
In this 2v2 turning game, players get the opportunity to practice receiving the ball under pressure with their back to goal before executing their favorite turn to beat their opponent and score!